Hide Registration Fields
Hide any registration fields.
---
You want to get rid of the fax, email, address or newsletter fields in the registration form? Search no more, this module is the solution.
Sometimes, default opencart registration fields are not relevant. For example, stores used exclusively in B2B don't need most of these default fields.
Asking your customers to fill only the relevant fields, may increase the registration process and improve your acquisition rate. All good for your business.
No need to purchase an extension to add registration fields, this is already possible in opencart.
---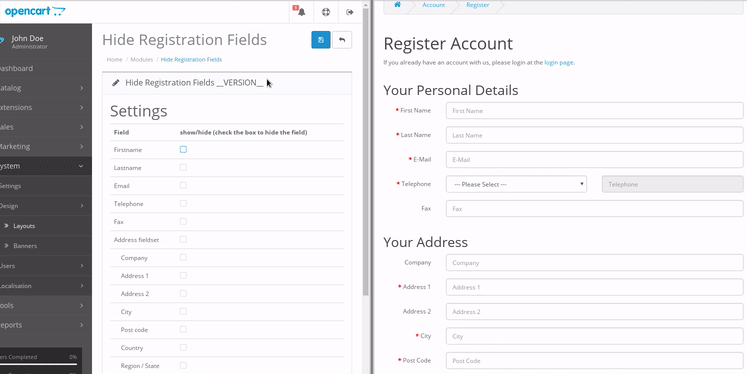 ---
REQUIREMENTS
---
VQMOD
Custom theme may require integration work at additional small fees.
---
DEMO Opencart 2
---
---
DEMO Opencart 1
---
---
Tags: design, for-customers extension